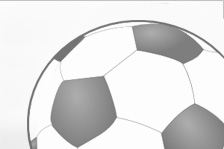 This historical collection is made up of newspapers, books, magazines and other printed publications spanning over 100 years of football.

COMING SOON - ISA DATABASE
CONTACT SUCCESSFUL

Thank you for submitting your opinion or question to ISA. We value any comments or input. If you have a question, ISA will contact you.

In the meantime, please continue to visit the other pages of our site!